Product Management recruitment, understood and done well.
At Producto, we specialize in Product Management recruitment.
We created Producto to address the challenges of hiring the "right" Product Management professional for companies. We guide Product Managers through today's complex Product Management job market and throughout their careers.
No two roles are the same within the Product Management world. Our job is to partner, understand and advise with the best outcome in mind for our customers.
What Our Customers Say
Here's what our customers have to say about Producto.
Kevin Wu - Product Leader
Extremely professional, responsive, and supportive
During the conversations I had with James during my interview process, he demonstrated an understanding of the Product Management field that other recruiters do not usually have. James was also extremely professional, responsive, and supportive throughout the entire process, keeping me informed every step of the way and touching base during each step of the process.

It was a great experience working with him. For product folks looking for a recruiter to work with, James is definitely a good choice.
An excellent product recruiter
James has been an excellent product recruiter and produced exceptional work in finding and providing top-quality product management candidates. He has delivered on identifying and attracting skilled professionals with relevant experience and a passion for product development and management.

James' thorough screening process ensures that only the most qualified and motivated candidates are presented for consideration, and his attention to detail and understanding of our specific hiring needs have resulted in a highly successful recruitment process.
Brian Houle - Head of Commercial
A very positive experience
James has been a real pleasure to work with in helping us source great talent. He helped us find an amazing candidate for a senior product management role in only a few weeks (after many months of searching on our own and with other recruiters).

He really took the time to understand our company and the unique needs for the position and did a thorough job of screening candidates before passing them along to us. In fact, the hire we made was the first candidate that James shared with us! A very positive experience - I highly recommend James!
Nate Hylan - Associate Director of Product
I wouldn't hesitate to work with James again
I worked with James to find my current job. He was extremely open, honest, and collaborative during the process and provided great perspective for a candidate that wasn't looking before he reached out. I wouldn't hesitate to work with James again, either on a talent search or as a talent on the market.
Amber Pierce - Product Leader
I wish every hiring manager had his knowledge and expertise!
James understands the complexity and nuance of Product roles, and how to clarify each client's needs across an incredible breadth of verticals and contexts. He does so without influencing someone's thinking, which is a skill that can't be overvalued and a demonstration of his integrity.

James knows his stuff. And what sets him apart is his steadfast commitment to doing right by his clients on both sides, not just as clients, but as human beings whose life trajectories can hang in the balance.
David Norris - CEO, Chairman & Investor
He is a rare find
As the Chairman of two businesses that have done very successful searches with James, I highly recommend him. The quality of his work, very thorough follow-through, and the focus on product-specific searches made my experience with James both enjoyable and very successful. He is a rare find and I am really glad that we had the opportunity to work with him.
Alex Preston - Product Manager
James has a deep understanding of product practices
Working with James was great for several reasons:

1. As a Product Manager I usually waste a lot of time with recruiters simply explaining what I do, James has a deep understanding of product practices and skills so we were immediately speaking the same language during the hiring process.

2. James wanted to match me with a company whose ideology matched mine as opposed to spamming me with requests from whatever open requirement he had.

3. At the core of our conversations James wanted to ensure that I would be successful working with my new teammates. He took the time to explain the personalities of my future coworkers and questioned me on what I thought it took to make ME successful.

4. I got feedback at every step of the way from James and also felt prepared for each phase of the interview process. He was engaged transparent with regards to the different interview phases.

James taking the time to ensure I was a match for my position and my new company made the interview and hiring process a breeze. Thanks James!
Alex Feldman - SVP, Head of Product
He made the process a breeze
James did a fabulous job bringing really high quality candidates to the product roles we were hiring for. He made the process a breeze and we ended up hiring a candidate that James brought in. I highly recommend working with James and Producto if you are looking for Product talent!
Found several great candidates
James was responsive, professional, and experienced. He quickly surfaced several very great candidates. Couldn't be happier.
Mission-critical Product Manager role
James is a superstar at finding great product management talent. We used his services to find a very central and mission-critical to our business product manager and it was done in a very short timeline. The best thing about James is that he really listens to your needs, doesn't flood you with a ton of people, and takes the serious time to understand what the right fit will be.

I'd use him again 10x in a row.
Lizzie Crockwell - VP of Product
Go-to for product management positions
If you are looking for someone to help fill your product management positions, James should be your go-to. He specializes in finding product managers and brings the best possible talent based on your needs.

He is great at communication and truly listens to your needs. He has the ability to find well-rounded industry experts. I highly recommend James!
Kyle Vernest - Head of Product
Critical senior product role
James helped us fill a critical senior product role we had been looking to fill for 18 months. James's focus on Product Management professionals and understanding the nuanced needs we were looking for made the difference. He could hone in on exactly what mattered to us and only presented key candidates, rather than just blasting a ton of resumes. We would use James again when we have new roles to fill. Thanks for your hard work James!
Evelyn Quinn - Lead Product Manager
Helped me find the perfect job
James recently helped me find the perfect job fit with an amazing organization. Throughout the whole recruitment process James has been absolutely brilliant! I have never met such a professional and dedicated recruitment person. He asked great questions and made sure the process is as transparent as possible. James has a detailed understanding of the Product Management market and is able to provide you with advice along the way. In addition, he is super personable and attentive. I would recommend James for anyone looking to find a new opportunity in the product space – he has a proven track record and is a delight to work with!
Rachel Petzold - Principal Product Manager
Can I give someone more than 5 stars?
Can I give someone more than 5 stars? James is a connector of people with a talent for understanding what makes a great job seeker experience and is the leader in matching great roles with great people.

We met when I was exploring new opportunities and he had launched Producto. I considered it a "get to know you conversation" instead of a role search at the time. There is a big gap, in my experience, in recruiters that have a deep understanding for the challenges of finding a new place to light up product. His empathy for me as a candidate, his continual guidance and support throughout the complex process of interviewing (and occasional chat while making fajitas for his kids!) puts him in the exceptional category.

He listened, understood my goals, values and the culture I hoped to find, and gave me great feedback when things felt complicated. I could not have asked for a better sherpa to guide me to my people, the role I hoped for, and a stronger connection to what matters to me.

Every amazing product thinker and every company looking for their product unicorn, emerging talent, or anywhere in between must talk to James. He has the best matchmaking skills I've ever experienced! His passion for both parties in the transaction of the job hunt puts him in a special place in our industry.He will take you places!

Every product data geek, OKR junkie, team cheerleader, product specialist or generalist should absolutely have James in your network. He's someone to know and follow! I count myself lucky to have him in my corner.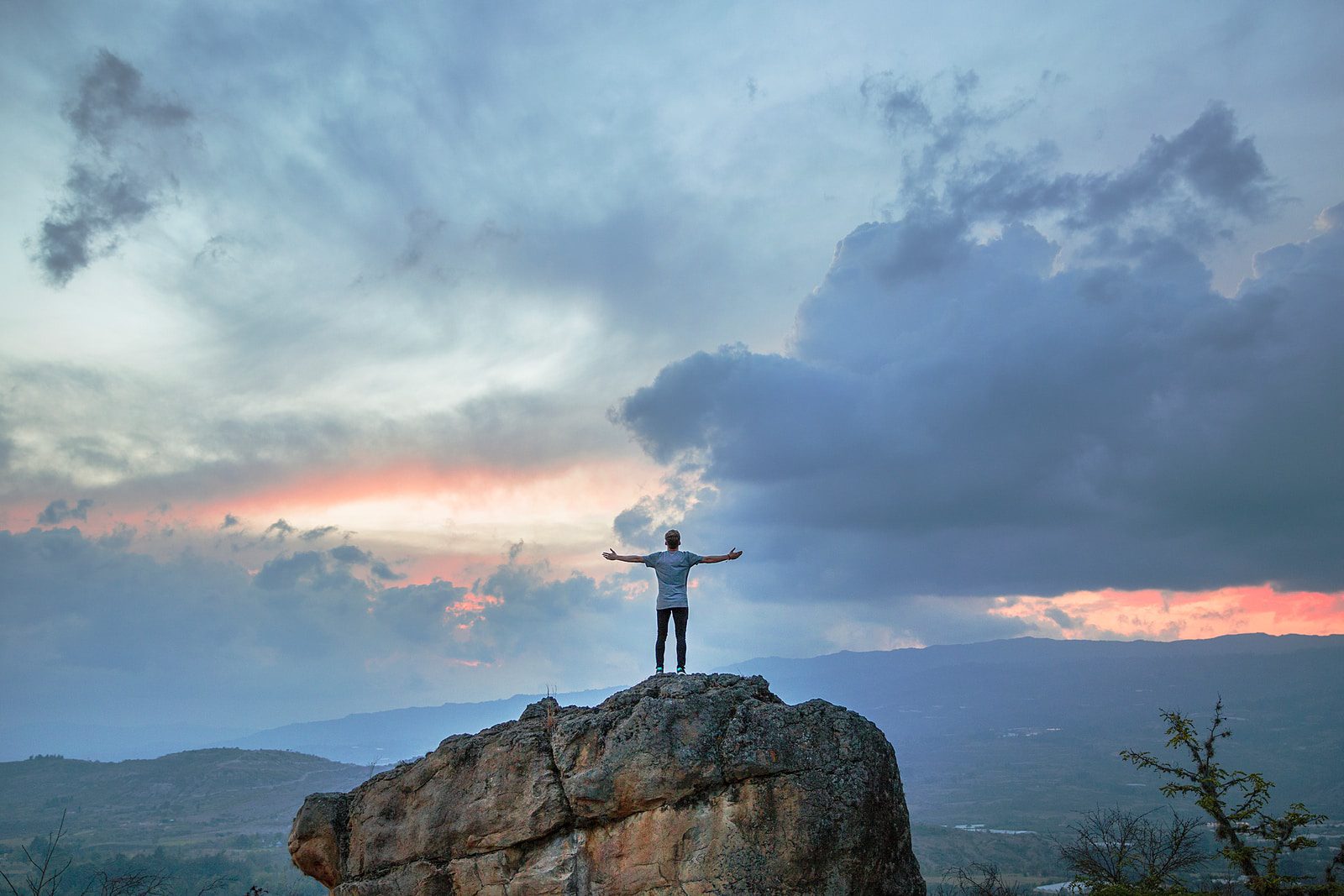 Successful Product Management recruitment enables growth
We work in partnership with our customers to build their Product Management teams.
We develop long-lasting relationships that deliver quality and quantity when you need it.
We act as an extension of the business and work with all internal teams to help your Product team grow.
Looking for your next role in the Product Management world?
We'll help you progress your career and make the process enjoyable.
Progress your career